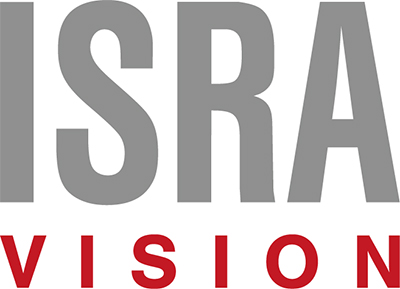 ISRA VISION AG is the globally leading manufacturer of optical surface inspection systems. The company is headquartered in Darmstadt/Germany and employs about 700 people at over 25 locations worldwide.
Regarding the plastic materials industry, ISRA offers fully automated 100% high-speed in-line inspection, covering quality control for all plastic web production materials like films, foil and nonwovens. ISRA inspection systems contribute to a significant improvement in providing consistently high product quality, high customer satisfaction, a reduction of costs, an increased amount of saleable products and an efficient production regarding resources and time.
Major international players place their trust in ISRA, the company's optical surface inspection systems are widely regarded as a solution to achieve high quality standards in all respective applications in the plastic industry. The provided inspection quality supports customers in meeting even highest demands, e.g. like in medical, hygiene, optical film or food packaging applications.
ISRA's surface inspection system for plastic materials is named SMASH and provides secure quality surveillance for every processing step, e.g. unwinding or rewinding, slitting, extrusion or coating. As a fully-automated in-line inspection system, SMASH reliably detects, classifies and documents all defect types – holes, stains, black specs, contaminations, gels, insects, wrinkles, bubbles and others – with precision down to the micometer range and regardless of web speed.
Modern camera and lighting technology ensures the detection of even smallest and low-contrasted material defects. Line operators can react quickly to problems right when they occur, and before valuable material is transformed into sunk costs. From the gathered inspection data, a protocol is created with defect statistics, roller notes and images, providing full process quality monitoring.
Above its versatile inspection abilities, ISRA VISION's SMASH allows a variety of features to further optimize production and quality surveillance beyond-inspection. Additional inspection and illumination channels, refinement of the inspection recipe even during operation and an intelligent use of the gathered inspection data are only some examples. As quality surveillance systems generate a lot of product data, they can support decision making on various levels of a company. Starting right on the shop floor, this data can be used to monitor the occurrence of a certain defect type, while it also will provide plant or regional managers with information on production lines or even whole plant operations. This enables a continuous improvement of processes to optimize cost and yield, and to shorten production time.
With more than 30 years of experience in the market for optical surface inspection systems, machine vision and robot guidance, ISRA is serving a broad range of industries worldwide with its highly reliable and accurate solutions.