Shanghai Jwell machinery Co., LTD. is a professional T-die extrusion manufacturer. Specializing in the manufacturing of different kinds for sheet,plate, film, coating single-layer and multi-layer co-extrusion die series, Various kinds of distributors, melt pumps and hydraulic screen changer, mirror roller etc, we devote ourselves work for plastic producer to provide the most value of the extrusion system; With the abundant manufacturing experience and continuously technical innovation, equipped with modern CNC processing machines,our company is making the products more perfect. Our products widely used in PP, PE, PET, GPPS, HIPS, ABS, PC, PMMA, PVC, EVA, PVB etc raw material production.

Products Profile:
Slot Coating Dies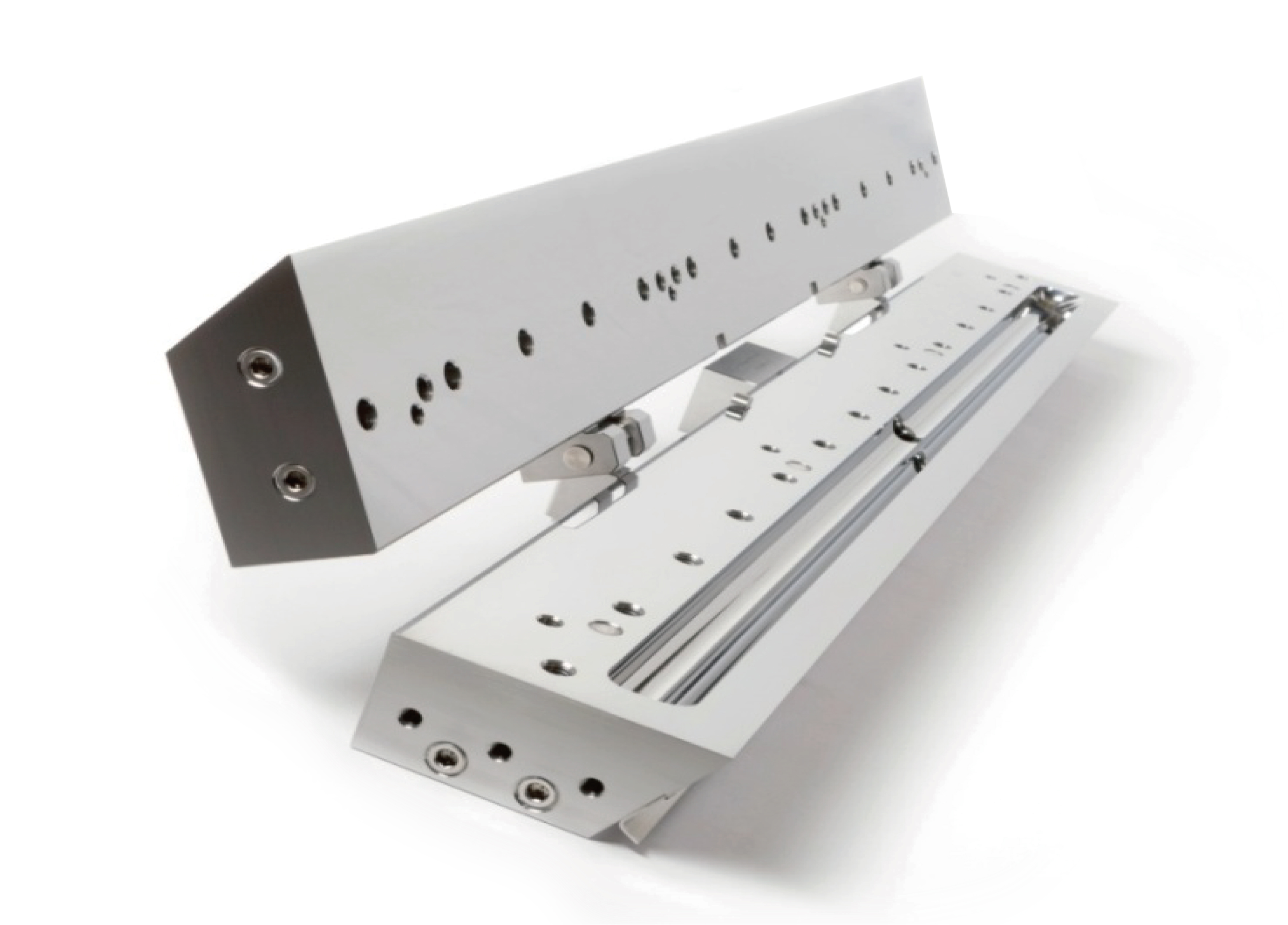 Slot coating die is a simple and precise coating equipment. It can show a excellent performance when cooperate with the suited equipment. Stable and mensurable coating fluid go into the fluid inlet then to t-die by the fluid conveying system
The fluid is uniformly distributed to the whole width of the die by the manifold. The coating width is decided by the die shims which is chose.
●The pre-metered system of fluid reduce the waste and make sure the uniform thickness on the direction of the
width,reduce the volatilization and make the operate environment more clean.
●The pre-metered system of fluid reduce the waste and make sure the uniform thickness coating on the base
materials and allowed the pump synchronous with the production speed.
●The precise slot coating die producing decided the uniform of the coating thickness.
Coating unit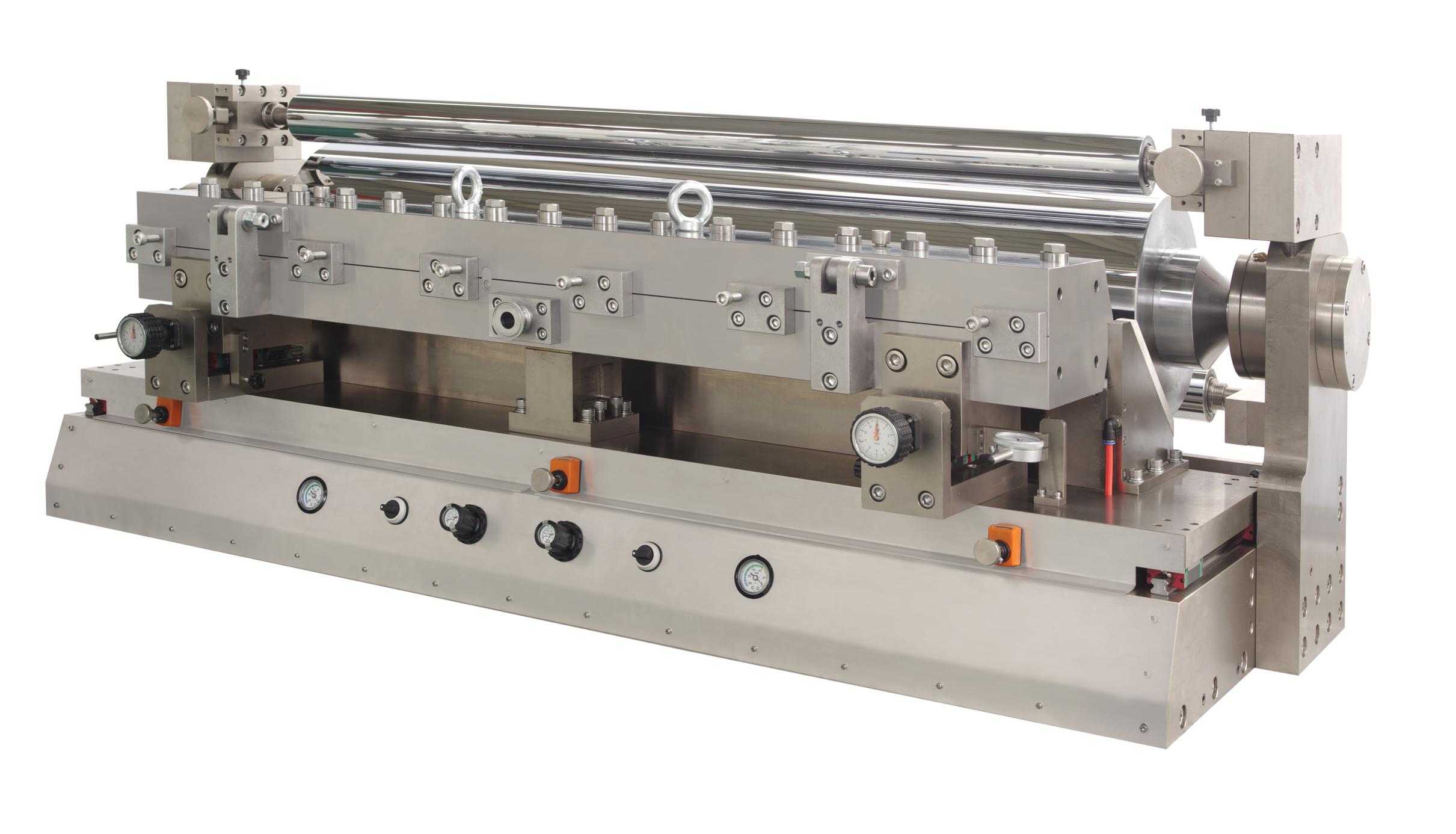 Coating unit is designed for FPC coating lamination line. Control the thickness by changeable feeler blade. The coating thickness can be from 1μm to 254μm. The tolerance can be reach to 5% under the coating thickness 2μm.Controlled by servo motor, speed can be adjusted according to different coating technology. Controlled by servo motor, with display meter, can control the distance precisely and reach the requirement of coating technology.