As a state-own aerospace company, Xi'an Aerospace-Huayang Mechanical & Electrical Equipment Co., Ltd has been dedicated to developing and manufacturing printing and packaging machinery. Xi'an Aerospace Huayang has about 390 sets of machining equipment and 920 employees,including 130 R&D engineers. The main products include Cl flexo press, wallpaper production line,and precision coating machine, etc. With yearly turnover over 605 millions, Xi'an Aerospace-Huayang has become the leader of the printing and packaging machinery manufacturer in China. Having won more than 110 patents and 20 invention patents, Xi'an Aerospace-Huayang has also won the China Top 10 Brands in Printing Field, Customer Most Satisfied Printing Machinery Supplier, Best Brand in Printing and Packaging, and National High Technology Enterprise, etc.
As a pioneer in developing and manufacturing CI flexo presses in China, Xi'an Aerospace-Huayang are dedicated to providing the high-precision flexo presses over the decade and has owned multiple core technologies. The CI flexo presses by Xi'an Aerospace-Huayang have stable performance and are widely applied to flexible packaging, corrugated carton, breathable film, non-woven textile, liquid aseptic packaging, textile fabrics and other fields. Some of the machineries have passed the CE and UL certifications. With a large market share in China, the CI flexo presses by Xi'an Aerospace-Huayang are also exported to some well-known printing enterprises, such as INTERNATIONAL PAPER, 3M, TOKUYAMA, APP, BOX PAK, BREWSTER. Xi'an Aerospace-Huayang has established the sales and service centers in Russia, Italy, Thailand, Iran and other countries. We are committed to providing high cost-effective CI flexo presses to the global customers in printing and packaging field.
Product Profile:
Full Servo Rotary Screen & Gravure Printing Wallpaper Production Line
Basic parameters
Specification800、1200

Substrate
PVC coated paper 120-650g/㎡
pure paper 90-200g/㎡
non woven 110-170g/㎡

Register precision
Gravure: ±0.15mm
Rotary: ±0.40mm

Aligning precision
±0.40mm

Printing speed
100m/min (Max.)

Finished Width
type 800: 700mm, 530mm
type 1200: 1060mm, 920mm

Heating method
electrical heating, guide heat oil, gas heating

Machine features
● Germany technology, aerospace precision manufacturing.
● Whole structure for basic plates only need to adjusted rotary screen head, never to tweak screen net.
● Advantage technology in the world, directly push back impression roller structure, good angel for doctor blade.
● Germany rotary screen head synchronization digital servo motor direct drive technology, which ensure precision transmission.
● High air speed and strong convection which has big return hot air system, high effective drying and energy conservation.
● Optional automatic register, high precision, quickly adjustment and less waste.
● Increase inside diameter size of screen head, which is friendly for directly fill in ink paste and suitable for China market variety and small lots.
● Electrical shaft drive technology, high precision, automatic and reliability.
● With German particle spreading technology, which ensures reliable sandstone spreading.
● German standard; optimized design and reliable performance; remote diagnosis system, easy for maintenance.
● Designed and manufactured according to CE standard.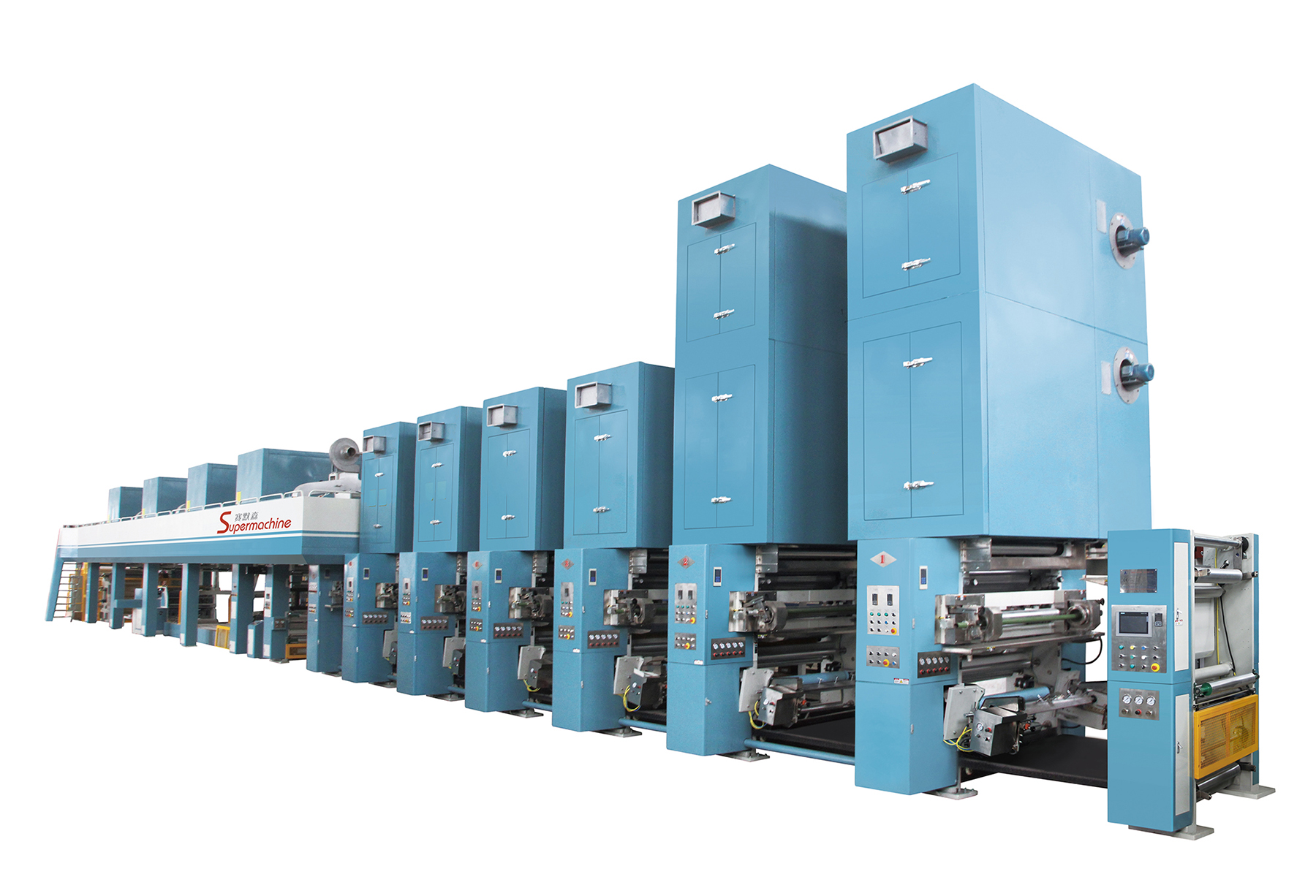 HYTB-H Series Precision Coating Machine
Main Parameters
Substrate
PET, PI, PE, Copper foil, Aluminum foil

Substrate width
300mm ~ 2350mm

Coating method
Micro-Gravure Coating, Slot Die Coating,
Comma & Slot Die Coating

Max. Mechanical speed
60m/min (coating speed depends on difference technic)

Unwind / rewind dia.
Rotation frame with dual stations, UnwindΦ800mm, RewindΦ1000mm.

Unwind / rewind method
Conic type air expanding shaft (3'' or 6''), Unwind fly manual splice, Rewind fly knife 0 speed splice

Drying
Guide roller type heating oven;
Electrical, Hot oil, Gas heating.

Optional
Gravure coating, Gravure/reverse coating, Four roller coating,
Four shaft rewind, Vacuum absorption device, Dust eliminator,
Corona treater, UV solidify device.
Machine features
High efficient drier, with dismountable air nozzle for easy cleaning.
Coating unit and exposed components are nickel coated; driving & moving parts are enclosed to ensure safety.
Closed loop tension control; Human Machine Interface for printing monitoring.
Centralized control, distributed I/O cables, bus connection, easy maintenance.
Hot air and exhaust are controlled by frequency motor; air pressure and pressure differences are real time monitored; with alarm if concentration exceeds the limit; with alarm if exhaust flow is below the minimum limit.
Intelligent control for heating oven temperature; overheating isolation protection; nature gas heating, energy saving.
Applications
Protection film, diffusion film, reflective film, release film, brightness enhancement film, 3D film, AG dizzy-resisting film, laser film, ITO film, TAC/PVA film, OCA film, ect.
Car film (insulation & explosion-proof), construction decorative film, IMD/IML film
FPCB
Solar film, battery film
Tape
Photo paper, painting material
Base film & function film for water treatment

"E-BOSS"Full Servo Drive CI Flexo Press
E-Boss is a Cl flexo press with most advanced technology. Integrating with the Siemens control and drive system, the press is featured with cantilever sleeve quick change, more automatic in operation & maintenance, complete sets of supporting functions, and CE certificate.
Main parameters
Web material:
80 - 350g/m2Paper and the like materials

Printing width:
800 - 1700mm

Colors:
6 - 12

Printing repeat length:
370 - 880mm

Max. speed:
350m/min (Printing speed depends on difference technic)

Max. unwind/rewind dia.:
Φ1500mm

Drying method:
Gas, Steam, Hot oil, Electrical heating

Optional items:
Corona device, Dust eliminator, Creasing & punching, Die cutting,
Lateral cutting, UV solidifying device, Automatic ink viscosity control,
Print quality defect detection system

Applications:
Paper cups, Paper bags, Folding, Paper tray
Main Configuration
● SIEMENS control & servo drive system
● Cantilever structure for anilox sleeve and print sleeve
● Central drum with constant temperature control system
● Close chamber doctor blade, reliable and easy for change
● Non-stop roll change
● Job management system
● Easy operation pre-register system
● Pressure servo control and pre-adjustment system
● Adjustable drying system
● Ink control and auto wash system
● System fault monitoring system
● Remote diagnosis and maintenance system