Shenzhen Katop Automation Technology Co.,Ltd. was founded in August 2005,located at Grand Industrial Zone in Pingshan New District,Shenzhen.It covers an area of 16000 square meters. Katop is a high-tech enterprise specialized in the research and development, and manufacture of equipment for the key production processes of coating machines and lithium-ion batteries.

The company specializes in the design quality and technical innovation to lead the domestic coating technology development, precipitation has accumulated rich experience in process engineering.Lithium-ion Battery Electrode Coater,Lithium Battery Seperator Coater ,Polaroid Film & Laminating Machine,Silicon Coating & Laminating Nachine,Al-plastic Film Coating & Laminating Machine such as a complete series of products. The company has strong technical strength and rich experience in precision machinery, modern control technology, the new sensor applications as well as large-scale integrated automation projects, to be able to provide process automation, factory automation and production processes connectivity solutions for clients.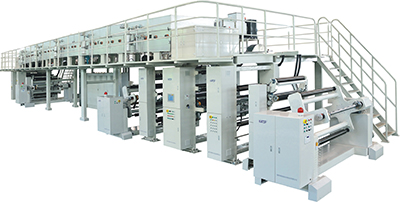 Contacts:
SHENZHEN KATOP AUTOMATION TECHNOLOGY CO., LTD .
Add: B Building No.6 Road Twenty-one Lanjin Pingshan NEW District,Shenzhen
TEL:86 0755 28318781 28318782
FAX:86 0755 28318780
Web:www.katop.cn
P.C:518118